Edit result objects in the Output Panel
Hello.
In the tree visualization of output panel, I can edit values directly to the table.
I think this should be possible even in the json output view with left click and selecting a 'edit' option. This should open a viewer like the one in the picture with edit mode enabled and an option to "save" it.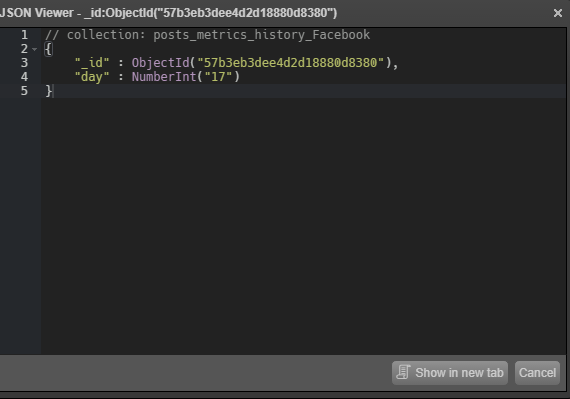 But with the option of editing the json itself and a option to "save" it.
All fields must be updated with a set operation because the json may be incomplete (with projections).
This would be great.
Thank you