Cannot Connect MongoDB 4.2.5 with NoSQLBooster 5.2.10
I am using Windows 10, x64, Processor Intel(R) Core(TM) i5-8250U CPU @ 1.60GHz, 1800 Mhz, 4 Core(s), 8 Logical Processor(s)
I've installed both MongoDB and NoSQLBooster, but found problem linking them.
This is my screenshot starting NoSQLBooster: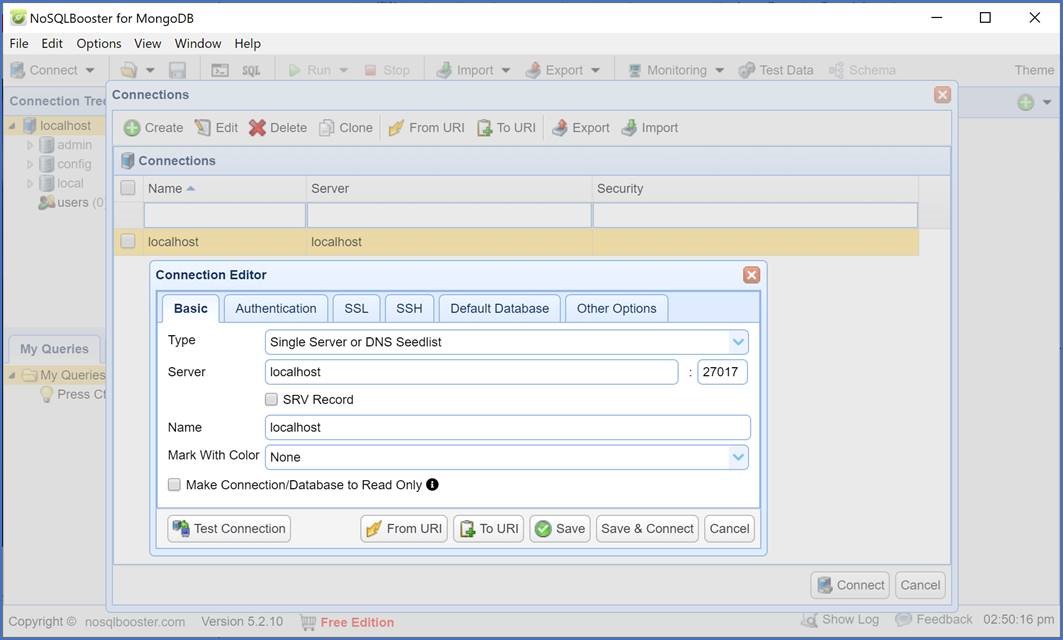 (there's no Type: "Direct Connection" in my option list, too)
Which is different from the installation guide found online: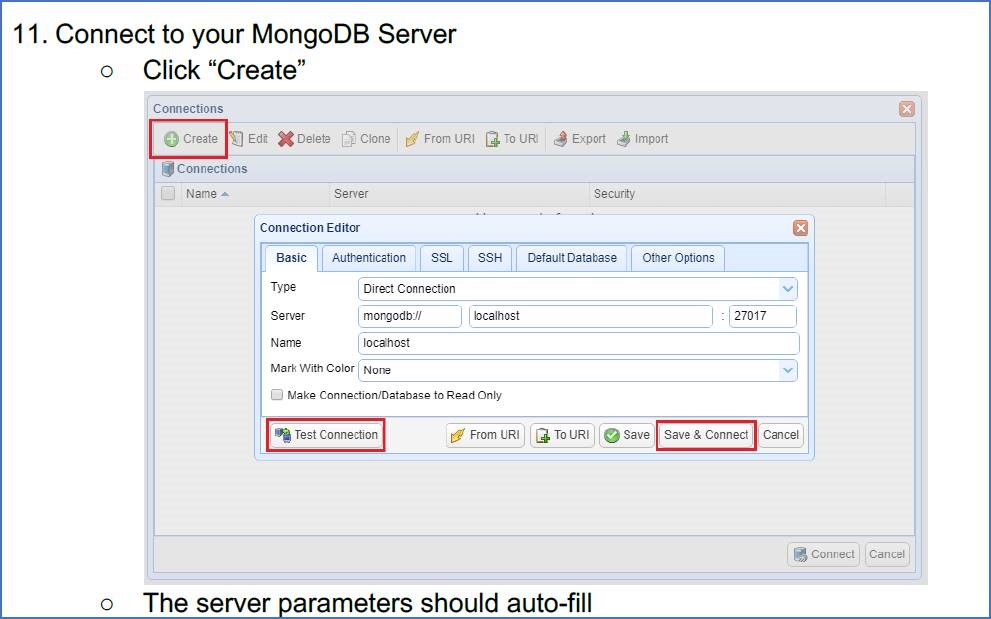 MongoDB is working properly after installation:

===========================================
On the other hand, I tried "create"-> "from URI", it showed as the following: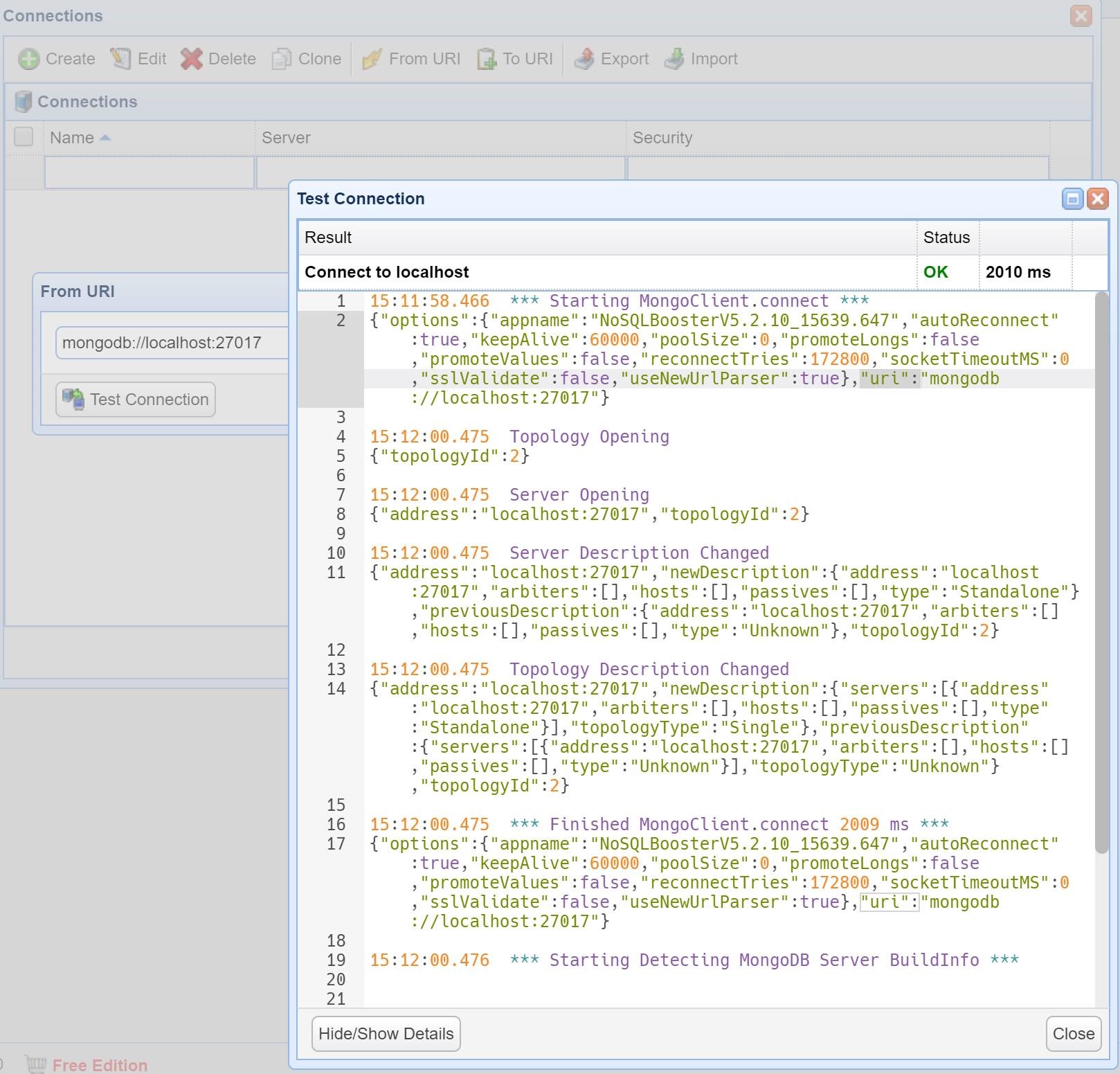 I am not sure if it meant I succeeded in connecting MongoDB with NoSQLBooster?
It doesn't looked right, though. The connection time seems to be much longer than usual.